Here are some gallery shots from the Philadelphia stop for
6/6/6
at
Pterodactyl Creative Project Space: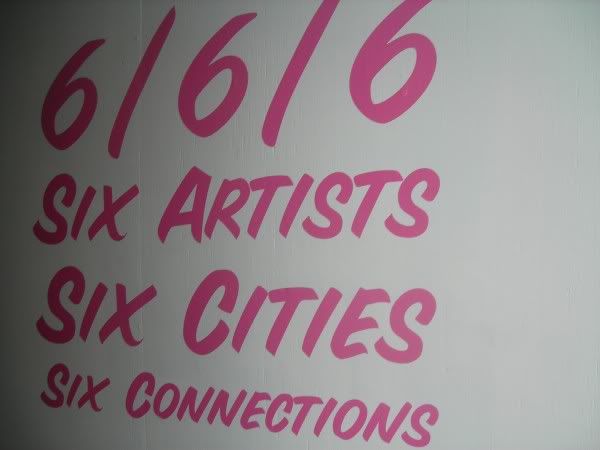 Catherine and Paul from Pterodactyl did a great job with the signage...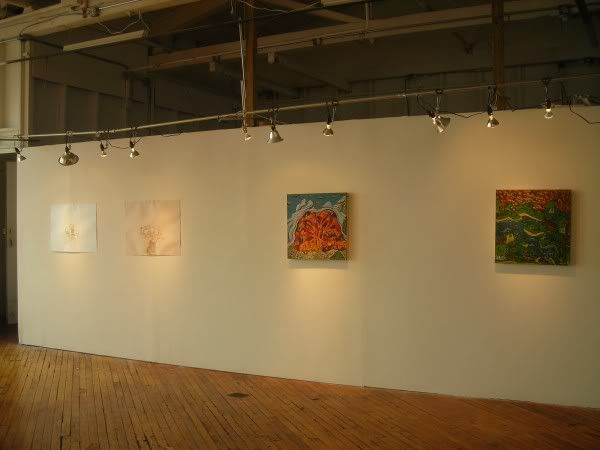 Kathy Leisen and Carl Baratta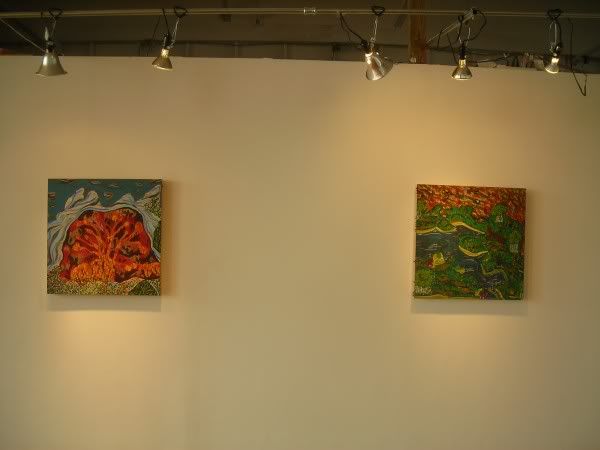 ... More Carl stuff...




Joanne Lefrak (and, unfortunately, Dan's shadow)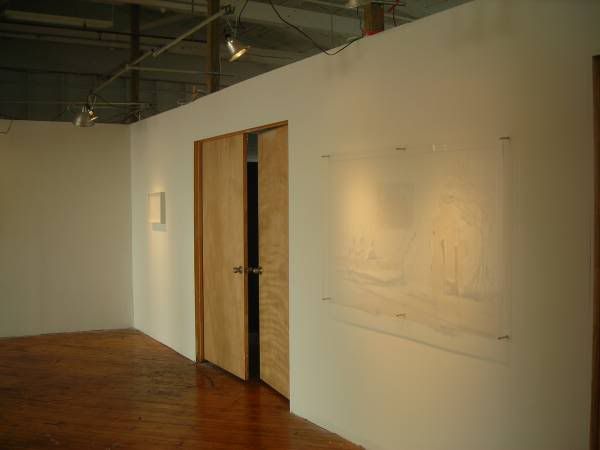 ... More from Joanne...


Jeff Badger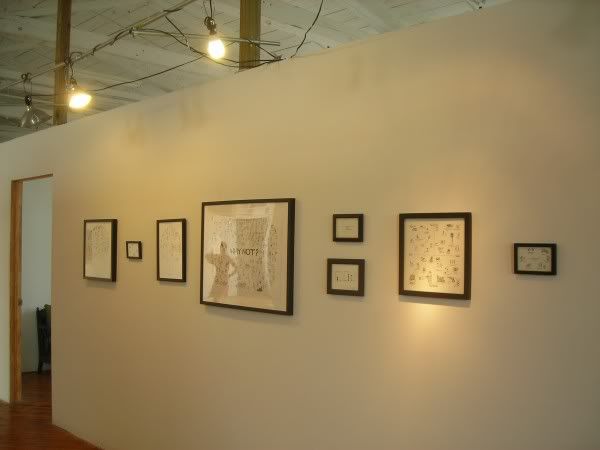 ... More Jeff...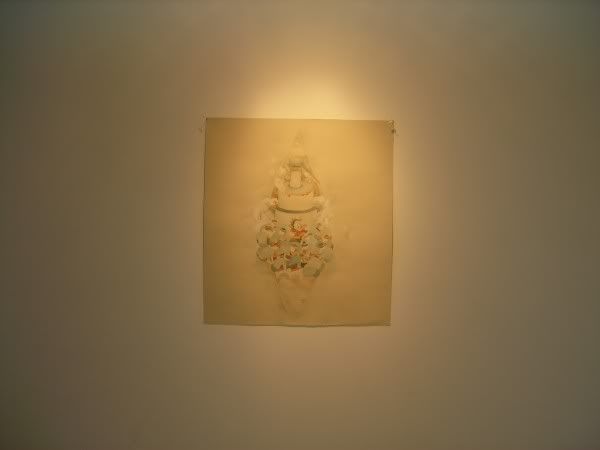 ... Another piece by Kathy Leisen...




Kathy and Amanda Curreri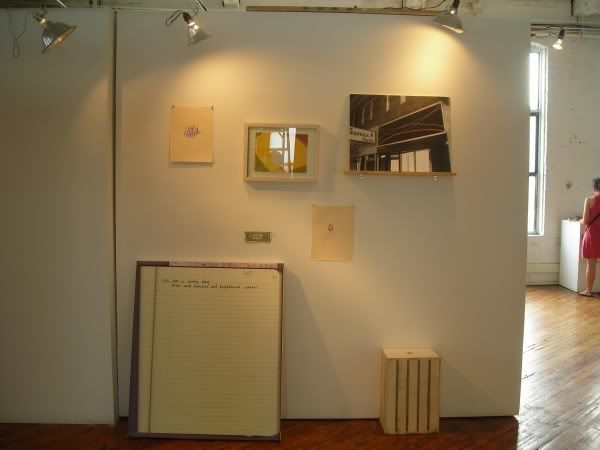 ... A closer view of Amanda's work...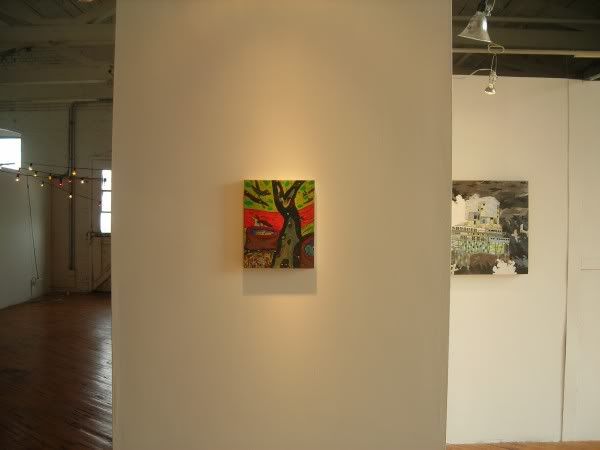 ... Another Carl Baratta painting...


Dan Schank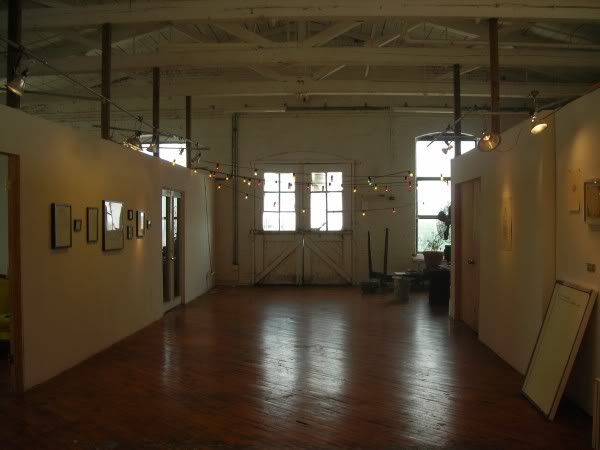 ... A nice view of the space itself...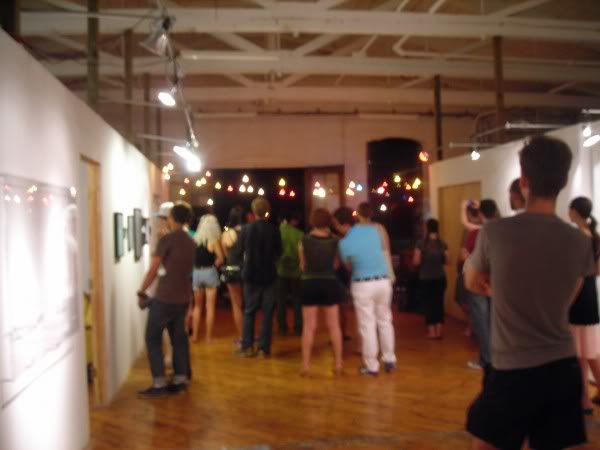 ... Some folks hanging out during the opening...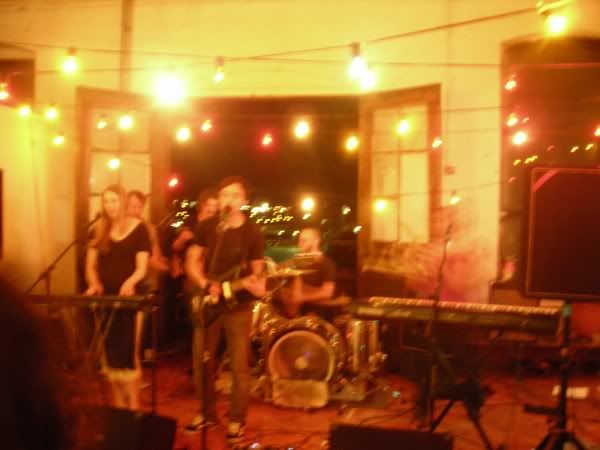 Music at the opening from Acres of Diamonds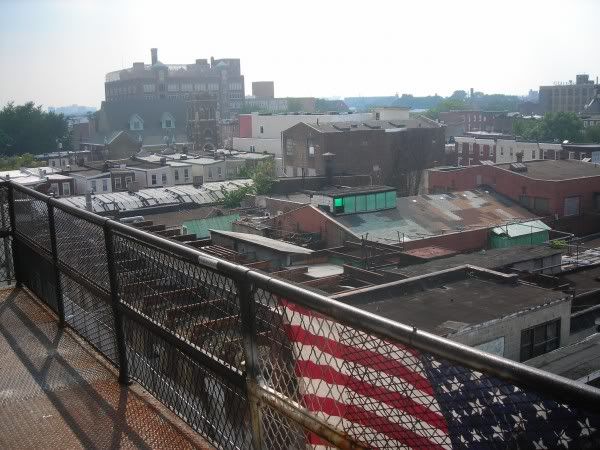 Since Pterodactyl is on the fifth floor of an old warehouse, there is a nice view down the hall of Philadelphia's Kensington/Port Richmond neighborhood.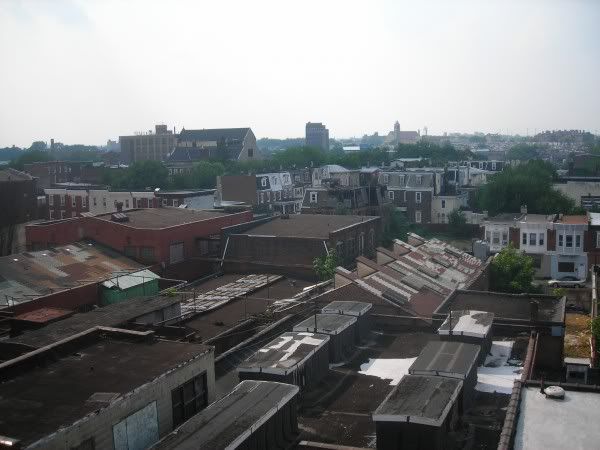 Next stop: Gallery 37-A in Portland, Maine!